Balines New year
21. March 2023
Tilem Kasanga - New Moon Ceremony
The ninth new moon Balinese calendar. Big ceremony at every temple around Bali.
This day is also the eve of the New Year "Nyepi" and it will be held the huge, made of bamboo and papier-mâché demons and deities. The processions are seen in all Bal villages. In the capital, Denpasar this celebration with its huge and ornate figures has become an impressive attraction.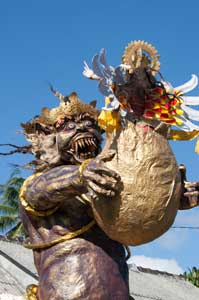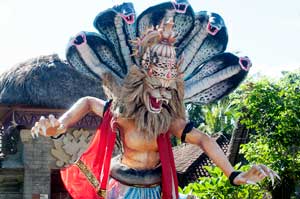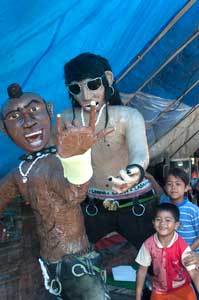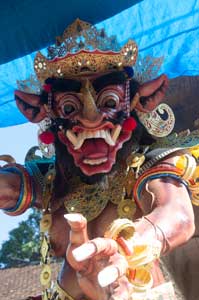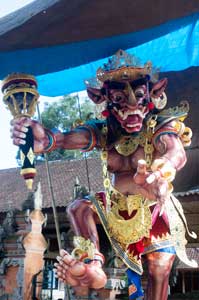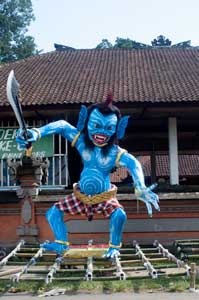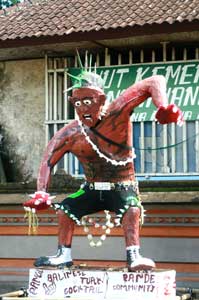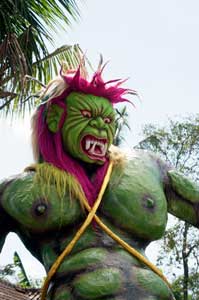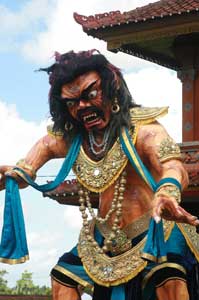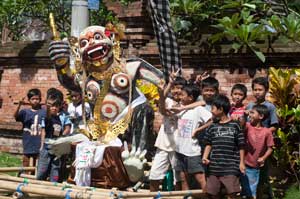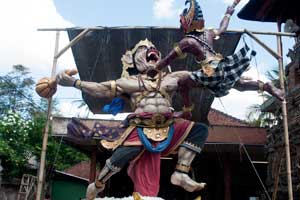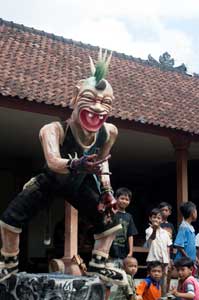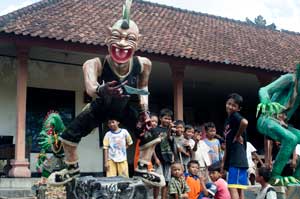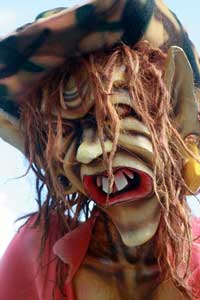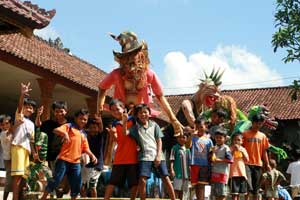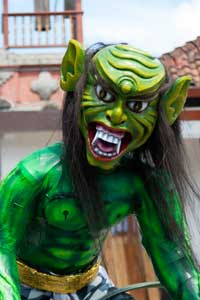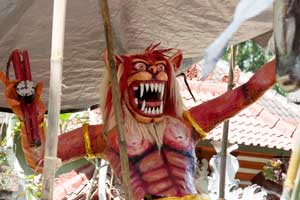 22. March 2023
Nyepi Day "Tahun Baru Caka 1945"
The most important day in Bali's lunar calendar, the 'Saka' New Year. It is a day of total silence over the entire island. No physical activity is allowed. There are absolutely no cars and airplanes and no light or fire may be turned on or made.
It is a day of reflection and meditation on the evil of the past year. It must be done in order to get rid of it.
23. March 2023
Ngembak Geni - day after Nyepi
For the youth a popular day out. Thousands of mopeds and cars revive the road.